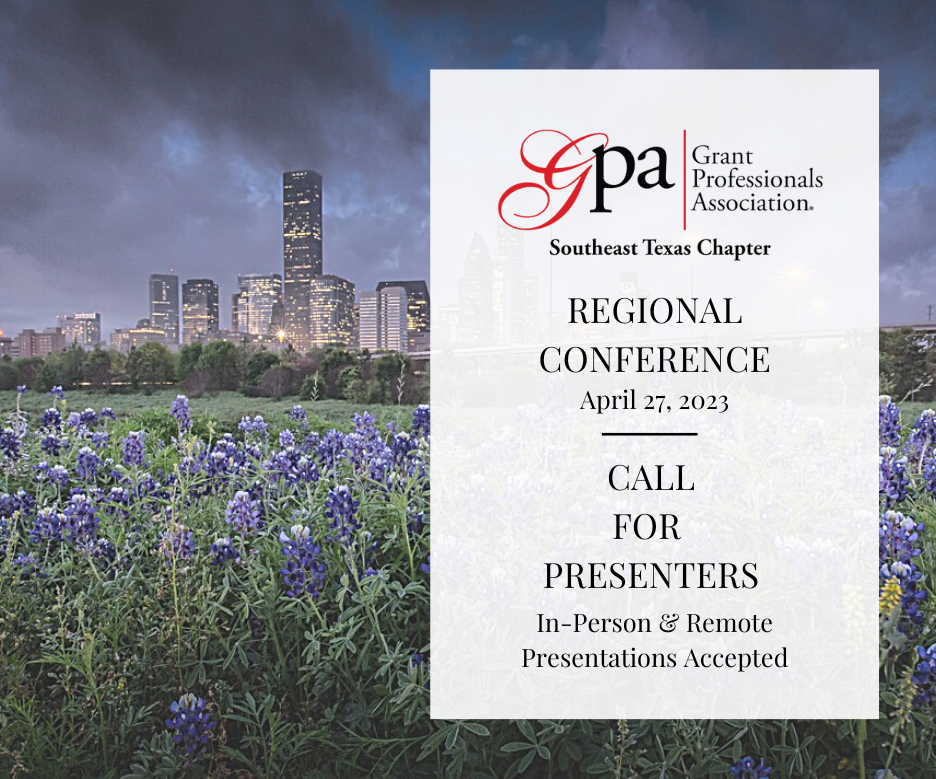 Call for Presenters
Regional Conference
Thursday, April 27th, 8:00 am – 4:00 p.m.  
United Way of Greater Houston
The Southeast Texas Chapter (SETC) is hosting its annual conference this year from 8 a.m. – 4 p.m. on Thursday, April 27, 2023, at the United Way of Greater Houston (Houston, Texas).
Last year, the SETC had over 90 attendees come back together for a wonderful gathering and an amazing conference.
We are looking forward to another phenomenal conference and calling for speakers to share their expertise.
Our speaker proposal application is open. Presentations can be held virtually. Please consider submitting a proposal on the following topics or topics you feel will benefit your fellow peers in the field.
Personal growth – diversity, equity, inclusion
Program development—understanding/researching evidence-based best practice models
Program development—working with program staff or partners, group facilitation skills,
collaborating on objectives
Program management—differing roles/expectations for grants professionals
Cultivation—developing relationships with funders
Evaluation plans—developing robust but realistic evaluation plans
Faith-based funding—communicating with funders, access to government grants
Giving trends—economic and political factors, or by type of funder
To be considered as a potential speaker for the upcoming conference, please complete the speaker request form and email it to robinsonhodgeconsulting@gmail.com by Wednesday, February 15, 2023.
Conference Information
Who:
Southeast Texas GPA Chapter
What:
 SETC GPA Regional Annual Conference
When:
Thursday, April 27, 2023, from 8 a.m. to 4 p.m.
Where:
United Way of Greater Houston, 50 Waugh Drive Houston, Texas 77007