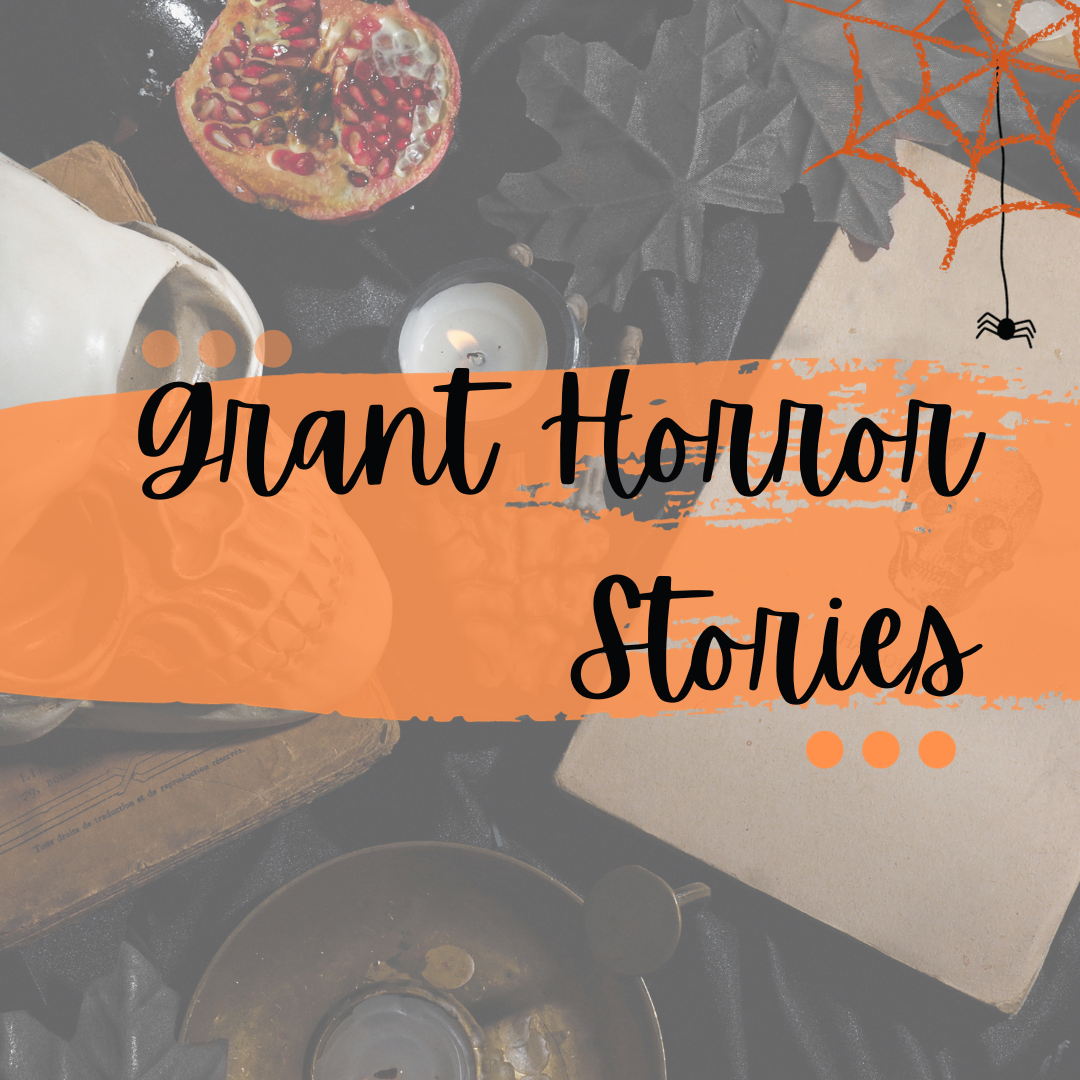 October 2023 Chapter Meeting
Gayla Rawlinson Maynard, GPC & Carol Bornstein, MPA, GPC
Grant Horror Stories
Thursday, October 19th, 11:30 – 1:00 p.m.  
IN-PERSON & VIRTUAL
In the spirit of Halloween, we have a scary but fun presentation for our October 19th chapter meeting. Have you ever had a "horror story" with preparing or submitting a grant application? Just about every grant writer has. Join Gayla Rawlinson Maynard, GPC, and Carol Bornstein, MPA, GPC, as they share representative "horror stories" gathered from their poll of grant writers nationwide. See what we can all learn from these cautionary tales and how such incidents can be prevented.
Interaction and sharing of your own "horror stories" will be encouraged (and there will be treats for participation!). As a team, we will consider ways to help us avoid falling into the same traps. As Eleanor Roosevelt said, "Learn from the mistakes of others, you can't live long enough to make them all yourself." 
Gayla Rawlinson Maynard, a nationally certified Grant Professional, has over 25 years experience creating and directing successful grant offices/teams resulting in over $500 million in grants that supported targeted communities. She is the former Director of the Center for Grants Development division with Harris County Department of Education (HCDE). Prior to arriving at HCDE as its first grants specialist, Mrs. Rawlinson Maynard worked at the University of Houston as the Program Manager of The Funding Source, and as an adjunct professor. She has personally generated over $166 million in funds for organizations she has served. Her grant work has ranged from foundation and corporate sponsorships/proposals to large collaborative government grants. She has a Bachelor's degree in Social Work from Stephen F. Austin State University and a Master's degree in Sociology/Social Research from Sam Houston State University. Gayla serves as one of four national GPA Chapter Support Liaisons.
Carol Bornstein, MPA, GPC, has expertise as a senior-level grant writer and fundraising consultant gained from more than 35 years of professional experience with public broadcasting stations, various nonprofit arts, social services, disability services, healthcare, and education organizations. She is the owner/principal of Carol Bornstein Consulting, LLC, a grants consulting firm specializing in private and corporate foundation grant writing and prospect research, coaching in funder cultivation, and grants calendar management services for nonprofit organizations. Carol is Grant Professional Certified (GPC) and serves as President of the Southeast Texas Chapter of the Grant Professionals Association. one of four national GPA Chapter Support Liaisons. Carol and her family recently relocated to Asheville, South Carolina.
Lunch is available for purchase for $16 at the in-person event.