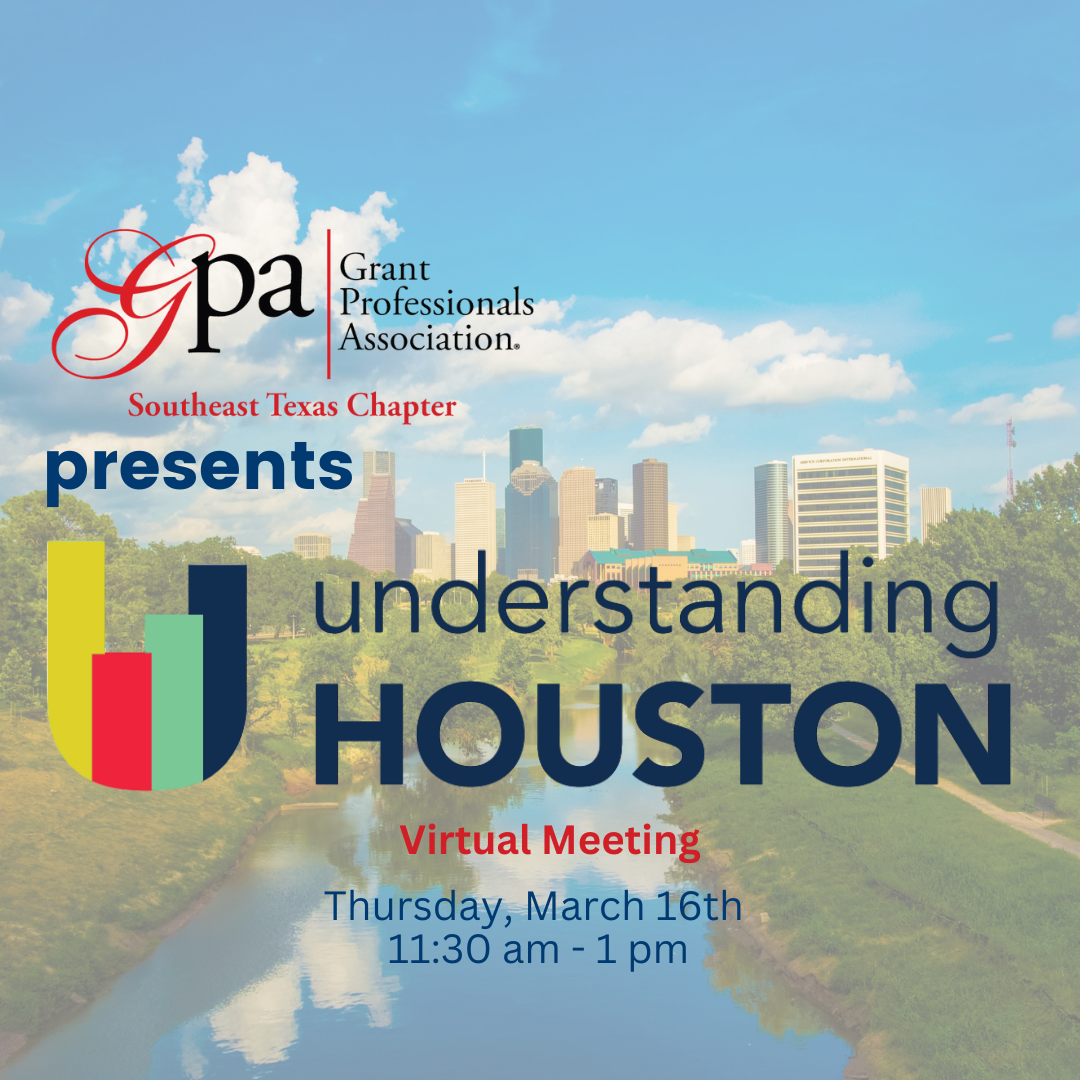 March Chapter Meeting
Understanding Houston
Thursday, March 16th, 11:30 – 1:00 p.m.  
VIRTUAL
Join us on Tuesday, March 16, for our first all-virtual chapter meeting to learn more about Understanding Houston.
Understanding Houston is a collaborative initiative led by the Greater Houston Community Foundation to empower us all with the information we need to act — individually and collectively — to build a Houston region that provides everyone the opportunity to reach their full potential.
Chelsea Cheung, Senior Data and Learning Analyst, and Nadia Valliani, Director of Community Philanthropy for Understanding Houston, will share helpful tips on navigating their website to obtain information and resources. In addition, they will demonstrate unique ways to utilize their data resources to support your grant writing efforts.
Chelsea and Nadia will also provide examples of best practices and how to distinguish a good source from a great one.
Cost: Free for GPA members to attend, $15.00 for non-members.
Refunds will be issued to those who cancel by 12:00 p.m. CDT on Tuesday, March 14th.