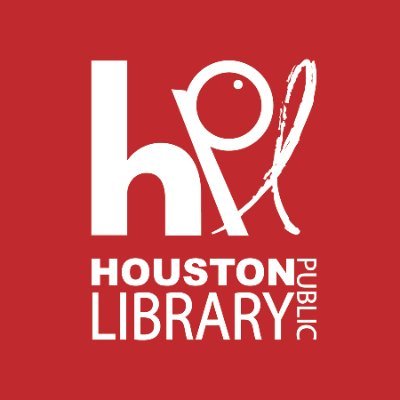 Grant Project Coordinator
*Applicants are encouraged to submit a Cover Letter and Resume when applying.
COMPANY NAME: City of Houston (Department: Houston Public Library)
COMPANY WEBSITE: www.houstontx.gov (www.houstonlibrary.org)
POSITION TITLE: Administrative Supervisor-Grant Project Coordinator
JOB TYPE (FULL-TIME, PART-TIME, CONTRACT, REMOTE):
• Full-time.
• Location: 500 McKinney Street, Houston, TX 77002
• The Houston Public Library.
• Hours: Monday – Friday 8:00 AM – 5:00 PM*
*Hours subject to change
JOB DESCRIPTION: The Mayor's Office of Adult Literacy (MOAL) is looking for a Grant Project Coordinator for an American Rescue Plan Act (ARPA) Grant.
• Reports directly to the Director of the Mayor's Office for Adult Literacy (MOAL) and assists in the development, planning, managing and execution of the American Recue Plan Act (ARPA) Digital Literacy Equity Project Grant Award; manages grant project from inception and project definition to implementation and post-implementation analysis and planning. Includes all phases, such as project development, implementation strategy, procurement, planning and support, reporting and evaluation.
RESPONSIBILITIES:
• Leads the planning and implementation of overall grant project, working closely with relevant stakeholders within the City of Houston, Houston Public Library and Mayor's Office for Adult Literacy.
• Manages day-to-day operational aspects of grant project and scope, ensuring quality and timeliness of project deliverables. Assures the alignment between project-objective implementation and the Houston Adult Literacy Blueprint.
• Manages, and prepares budgets and plans for all resources required for the project, including personnel and equipment, and ensures compliance with requirements.
• Serves as a liaison among divisions, City departments, partners, and committees directing and resolving problems.
• Attends all ARPA grant related meetings as directed by COH ARPA team.
• Coordinates and implements ARPA grant-related meetings with internal stakeholders to ensure project advancement and compliance.
• Prepares technical, programmatic, and financial reports for submission by required deadlines; maintains various databases, records, and files and ensures project documents are complete, current and filed appropriately.
• Creates and executes project work plans and revises as appropriate to meet changing needs and requirements.
• Communicates and presents reports defining project progress, problems and solutions to stakeholders
• Analyzes and evaluates community needs with grant programs and activities to ensure program viability.
• Serves a resource to the general public, monitoring, reviewing and responding to inquiries and providing information regarding grant programs and activities and the various services/programs offered.
• Performs other duties as assigned.
• Performs other duties as delegated by MOAL's Director, including handling issues and information of a highly sensitive nature.
PREFERENCES:
• Industry-recognized certifications in related field(s) a plus.
• Fluency in languages other than English preferred
• Three to five years of professional experience in project management
• Prior work experience with nonprofit and/or government sectors in the areas of adult education, digital literacy, grant writing, program development, administration, etc.)
• Four years of experience managing grants in adult literacy, adult education, digital literacy projects, or a closely related field are preferred.
• Service experience with community-based projects for under-resourced communities, coordinating outcome-based team initiatives, experience with common, frequently used educational technologies, search engines, multimedia, broadband connectivity programs, additional virtual and mobile tools applicable to this project's goals for digital literacy equity and inclusion.
• Certification in project management or equivalent.
**Preference shall be given to eligible veteran applicants provided such persons possess the qualifications necessary for competent discharge of the duties involved in the position applied for, such persons are among the most qualified candidates for the position, and all other factors in accordance with Executive Order 1-6.**
JOB REQUIREMENTS:
• Position requires stooping and bending; lifting of library materials up to 20 pounds. Must be able to move freely throughout the library to file/retrieve library materials. Must be able to effectively communicate orally and in writing.
JOB DETAILS
• Required Travel: None
• Minimum Education and Experience: The position requires Bachelor's Degree in Business Administration, Accounting, Political Science, or Psychology and 3 years of experience in personnel, administration, or accounting are required. Directly related professional experience may be substituted for the education requirement on a year-for-year basis
• Required Credentials: None
SALARY RANGE: $59,150.00 – $61,516.00 Annually.
• GRANT FUNDED
• PAY GRADE: 22
• Grant and Special funded positions are dependent upon continued available funds. If funding is no longer available, the employee may be laid off or transferred.
• Factors used in determining the salary offered include the candidate's qualifications as well as the pay rates of other employees in this classification.
Aligned with our commitment to gender and racial pay equity, SETC GPA requires salary ranges for all positions posted on the SETC GPA Job Board.
ADDITIONAL INFORMATION
SELECTION / SKILLS TESTS REQUIRED
• The department may administer a skills assessment test
SAFETY IMPACT POSITION – NO
• If yes, this position is subject to random drug testing, and if a promotional position, the candidate must pass an assignment drug test.
APPLICATION PROCEDURES
• Only online applications will be accepted for this City of Houston job and must be received by the Human Resources Department during active posting period. Applications must be submitted online at: www.houstontx.gov
• To view your detailed application status, please log in to your online profile by visiting: http://agency.governmentjobs.com/houston/default.cfm or call 832-393-1439.
• If you need special services or accommodations, call 832-393-1439 (TTY 7-1-1).
• If you need login assistance or technical support call 855-524-5627.
• Due to the high volume of applications received, the Hiring Department will contact you directly, should you be selected to advance in our recruitment process.
• All new and rehires must pass a pre-employment drug test and are subject to a physical examination and verification of the information provided.
EOE – Equal Opportunity Employer
• The City of Houston is committed to recruiting and retaining a diverse workforce and providing a work environment that is free from discrimination and harassment based upon any legally protected status or protected characteristic, including but not limited to an individual's sex, race, color, ethnicity, national origin, age, religion, disability, sexual orientation, genetic information, veteran status, gender identity, or pregnancy.
Contact Information
• Name: City of Houston
• Title and Phone: Human Resources Department – 832-393-1439
• Application Url: Please click the link for more information