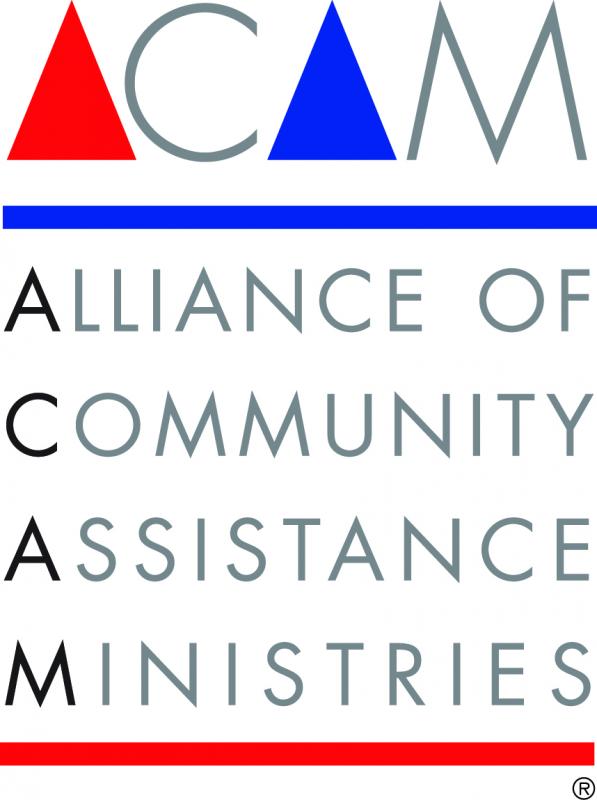 Development Coordinator
Position Summary
Under the supervision of the Development Director, the Development Coordinator garners resources and supports fundraising and development related activities to advance ACAM's core programs and innovative collaborative initiatives. Responsibilities include extensive grant research and writing, CRM maintenance, and planning and execution of fundraising, training, and networking events. The ideal candidate is a prolific writer with a keen eye for detail and will be comfortable working closely with ACAM's Executive staff and the Board of Directors. Presently this role does not require people management duties; however, this position has the potential to include management duties in the future, as the team continues to develop.
Primary Responsibilities & Essential Functions
• Generate content for donor appeals, grant applications, presentations, training sessions, reports, speeches, letters of support, press releases, social media and other materials upon request to effectively communicate ACAM's impact to a wide array of specific audiences
• Grow and diversify ACAM's public/private grant portfolio through self-initiated research; follow up with foundation and corporate program officers; document all prospecting activities
• Assist in collecting, synthesizing and presenting data to create reports that are responsive to funder deliverables and meet deadlines
• Develop the layout and production design of online content, company reports, and other publications
• Support planning and logistics of ACAM's annual fundraising event to increase revenue through intentional engagement with Luncheon Committee members, stewardship of corporate and individual sponsors, and boosted ticket sales
• Maintain accurate and up-to-date donor information in DonorPerfect, regularly update and send acknowledgement letters, generate and present canned and one-off reports demonstrating progress toward set revenue goals for grant, individual giving and special events
• Schedule, prepare agendas, record meeting minutes, set-up and provide technical assistance and hospitality as applicable at virtual and in-person meetings of the Board of Directors, Board Committees, Volunteer Councils, Training and Networking sessions, and other scheduled meetings
• Community Education & Outreach: serve as an ambassador of the ACAM Network at in-person
and virtual events hosted by community partners; maintain and regularly share an updated log of all activities and opportunities • Administrative and reporting support for ACAM's Organizational and Network Development (OND) and Training & Networking (T&N) Programs
• Maintain company calendars and coordinate internal communications
• Other administrative, programmatic, and development duties as assigned
Education/Training
Bachelor's degree from an accredited university required
Experience and Qualifications
• Minimum two years of relevant experience, preferably at a nonprofit
• Exceptional oral and written communication skills, including strong spelling and grammar
• Medium to advanced Microsoft Office skills
• Excellent organizational skills, ability to prioritize, and comfortable working independently
• Strong planner and problem solver with ability to manage multiple deadlines
• Understanding of and sensitivity to working with confidential information
• Ability to work well in a small team environment
• Ability to operate general office equipment
Compensation
• $37,500-42,500, based upon experience
• Medical, dental, vision provided; pension after six months.
Location
• This position is 100% in the office. Candidates must reside in the Greater Houston area.
• Attendance at meetings/functions outside traditional working hours will be necessary on occasion, with the option to flex time.
Equal Opportunity Employer
ACAM is an Equal Opportunity Employer. The Board of Directors and its agents, officers and staff members shall not discriminate on the basis of gender, race, disabling condition, age, color, religion, national origin, military status, or any other legally protected status outlined by federal, state, or local laws in making decisions regarding staff members or volunteers. This policy applies to all employment practices within our organization, including hiring, recruiting, promotion, termination, layoff, recall, leave of absence, compensation, benefits, training, and apprenticeship. ACAM makes hiring decisions based solely on qualifications, merit, and business needs at the time.
Application Process
To apply, email the three documents listed below to Amanda Egan aegan@acamweb.org:
1. Cover letter stating how your skills are a match for the position requirements and duties
2. Resume
3. Writing sample
We thank all applicants for their interest in ACAM. Please note that resumes submitted without cover letters and/or writing samples will not be considered. Only qualified applicants that submit all documents requested above will be contacted.
Candidates must successfully pass a pre-employment criminal background check.