Regional Conference Session Descriptions
REGISTRATION IS CLOSED FOR 2016. Thanks to all for a wonderful conference!
We are proud to announce our 2016 Keynote Speaker,
MariBen Ramsey, J.D. BBA
Presenting:
"We're Not in Kansas Anymore…..Grants – It's a Whole New World"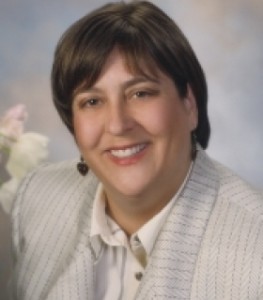 MariBen received both her BBA in Accounting and her law degree from the University of Texas at Austin.  She was a shareholder of the law firm of Graves, Dougherty, Hearon & Moody before joining the Austin Community Foundation.  She served as the foundation's Chief Philanthropy Officer and General Counsel and was responsible for its grantmaking program.  During her 20-year tenure, the Foundation grew from $10 million to $160 million in assets and distributed over $200 million in grants.
MariBen has served on more than 20 boards of non-profit organizations at the local, state, national and international level. She brings not only her legal expertise to these organizations but also her abilities to problem solve, build partnerships and lead others to creative solutions. MariBen advises non-profit organizations in governance, board development, legal issues, planning and organizational strategies as well as philanthropic planning for individuals and families.
2016 Sessions & Speakers:
Readability 101: Basic Formatting to Ease Comprehension by Katy Atkiss, MPH, Aurora Grants & Consulting
Readability is the ease with which one can read and understand a written text. Funders are reading hundreds of proposals and reports each grant cycle. Simple, consistent formatting helps funders easily glean your content – even with tired eyes and minds. In this workshop we will cover basic formatting techniques in Mircosoft Word to support information acquisition. Such measures align with how the brain operates, can add to credibility, and save the writer time.
Communicate Grant Impact through Online Tools & Creative Content by Shellie Casey-Hoffman, MPA, Grant Development & Online Content, Community Cooperative, Inc.
This session targets those grant professionals who must wear many hats while working with small to mid-size non-profits. Innovative methods of illustrating grant funding's impact using FREE online tools that improve grant management, data collecting, measuring performance, reporting, illustrating successes and saying thanks to grantors will be discussed. Process Tools like Asana, Google Forms/Docs and Content Tools like Social Media, Websites, Blogs, Canva, Infographics, and Periscope can all be used to increase your chances of being funded.
 Using and Understanding Census Data  by Chonya Johnson, Consultant, Government Fundamentals
Effectively integrating Census Data into a program's description and the need for funding is important to a grant proposal's success. This session will show how to better access and understand data from this source and ways to best illustrate impact.
Grant Success in Unpredictable Times: Managing the Current Sea of Change by Holly Lang, Senior Consultant and Mary Claire Walther, Consulting Projects Manager, Dini Spheris
2016 will be a year of change in many ways, and there's no exception for those of us in fundraising. From uncertainty in the energy sector to generational leadership transitions in private foundations to the continued rise of donor advised funds, there is plenty to keep us on our toes. This session will discuss some of the most impactful changes happening in fundraising and how grant professionals can navigate these issues with success.
"You Can't Build on Broken" – Appreciative and Asset-Based Approaches in Community Needs Assessment by Michelle Salazar-Martinez, Suzanne Vaughan,  and Will Landon, Neighborhood Centers, Inc.
Grant professionals understand that the first requirement of funders is a needs assessment for the project to justify investments. Neighborhood Centers Inc. will share its experience applying an alternative approach to community building and project design based on assets and appreciative inquiry.  We will offer tools for integrating such methods into community assessments. If interested in applying in your context, we will discuss future in-depth learning opportunities to support your organization adopt and evolve.
Stop Doing Work You Hate: How to Figure Out What That Is and Exit Gracefully by Jan Mitchell Johnson, President, CEO, Mistress of the Margin, Grantsformation, Inc.
We all have things we DON'T LIKE to do, and then there are things we HATE to do—for our businesses AND for our clients.  In this session, we will have a frank conversation about what those things are.  You will tell the truth to yourself and walk away ENERGIZED with an outline of how and when to STOP DOING WHAT YOU HATE so you can do MORE OF WHAT YOU LOVE!
The Evolution of Evaluation under the New UGG by Rebecca Vermillion Shawver, GPC, Director, Grant Administration, Brazosport College
This presentation will address post-award issues including:
a. Evaluation changes made under the new Uniform Grant Guidance including; focus upon achievement of stated outcomes and goals, review of staff duties and program contributions
b. Importance of ongoing monitoring of program implementation and timelines
c. The impact and relationship of evaluation to the new risk assessments
d. The ramifications of poor evaluations to future federal funding
How to Prepare for a Grant Audit  by Tamika Alford-Stephens, Executive Director of Finance, Aldine ISD 
The session will focus on how to plan and prepare for an audit.  Practical tips and strategies will be shared that can assist individuals with implementing processes that can make the audit preparation process less stressful.  Additionally, the importance of internal controls, fiscal responsibility, and best practices will be shared.
Creating a Compelling Needs Statement  by Melissa Simon, Director of Development, Boys & Girls Country of Houston, Inc.
Part of telling your story is convincing the reader (the funder) that there is a compelling, urgent need for your program—and their funding.  In this workshop, we will explore ways to find the best quantitative and qualitative data to validate your case for support; present that information effectively; and tie your case for support directly into your program plan. Come with ideas and questions—this session is a conversation!
Are Board Members the Missing Tool in your Toolkit? by Jennifer Yancey, Vice President, College Advancement & External Affairs  and Amy Mundy, Executive Director, VC FoundationVictoria College 
Board members bring a wealth of unique and beneficial talents, skills, experiences, ideas and relationships to the organization. Are you capitalizing on these? As resource developers, one of our jobs is to engage the board in our efforts to secure external resources and strengthen partnerships. Learn how to sharpen your Board members knowledge in the resource development processes and the roles they can play to become your "go-to tool."
A Funders Panel including:
Stephanie Blair, MA, Philanthropic Services Manager at the Greater Houston Community Foundation
Patricia K. Moser Stilley,Executive Director of Sterling-Turner Foundation and Isla Carroll Turner Friendship Trust
Carolyn Watson, MPA, MS, Vice President of Corporate Responsibility at JPMorgan Chase for Houston, San Antonio and El Paso