Conference Speakers & Sessions
Tracey Diefenbach, GPC, Assistant Director Assel Grant Services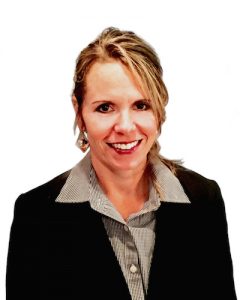 Tracey joined Assel Grant Services in 2018 and has sixteen years of experience in grant writing, research, and management. She has written and reviewed numerous federal, state, foundation, corporation, and local grants focused on youth development, education, homelessness, mental health, mentoring, and a variety of other fields within human services. She is a Grant Professional Association Approved Trainer, and a current program committee member for the Grant Professionals Association (GPA)-St. Louis Chapter. Tracey has successfully secured over $40.4 million in grant funding since 2005.
Tracey manages a training portfolio of different training sessions annually through Assel Grant Services' professional development programs. Her current portfolio includes training series on managing up, tools and processes to increase grant efficiency, laying the foundation for competitive grants, and a new, upcoming training on Motivational Interviewing in the grants field. A full portfolio can be found here: https://asselgrantservices.com/live-trainings/
Session: Motivational Interviewing: A Grant Professionals Approach to Getting Unstuck
Did your project stop dead in its tracks? Is your grants team stuck in the mud? Is your client indecisive or maybe even ambivalent? As grant professionals, we often find ourselves stuck in the middle of this madness. Motivational Interviewing (MI) is an evidence-based treatment used for many years in the clinical setting to help clients explore ambivalence and boost motivation and commitment for their own change. Come learn how to propel your clients, teams, and your work forward by applying the framework and MI to the world of grants to ultimately get unstuck! In this interactive session, participants will gain an understanding of the spirit and guiding principles of MI, key techniques of MI and how to apply them into grants work, and methods to activate change.
 Gayla Rawlinson Maynard, GPC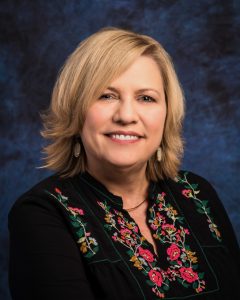 Gayla Rawlinson Maynard, a nationally certified Grant Professional, has over 25 years of experience creating and directing successful grant offices/teams resulting in over $500 million in grants that supported targeted communities. She is the former Director of the Center for Grants Development division with Harris County Department of Education (HCDE). Prior to arriving at HCDE as its first grants specialist, Mrs. Rawlinson Maynard worked at the University of Houston as the Program Manager of The Funding Source, and as an adjunct professor. She has personally generated over $166 million in funds for organizations she has served. Her grant work has ranged from foundation and corporate sponsorships/proposals to large collaborative government grants. She has a bachelor's degree in Social Work from Stephen F. Austin State University and a master's degree in Sociology/Social Research from Sam Houston State University.​​
 Session: (Re)Building Your Grant Team
Do you want to learn how to influence the success of your grants team? This session will cover hiring qualified grant staff; training grant and program staff to assist proposal development; creating and sustaining strong community collaborations; and measuring your team's success.  
Allison Boyd, GPC,  Principal Writer for Boyd Grants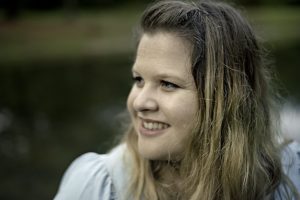 Allison Boyd, the Principal Writer for Boyd Grants, has 16 years' experience in grant writing and project management. Allison Boyd is an active member of the Grant Professionals Association and is one of 24 Grants Professionals Certified in Texas. She has experience on all sides of development, from co-chair of a fundraising campaign to proposal development and implementation. Seeking funding from private, local, state, and federal resources is one of my many qualities.
Over the past fourteen years, Boyd Grants has procured over $98 million in Federal, State, local and foundation funds. Of that $22 million, $14 million comes from the Department of Education. Boyd Grants has ten years' experience in Department of Education funding. Along with the Department of Education, Boyd Grants has $780,000 in successful awards from the Texas Education Agency.
Boyd Grants has experience in seeking grant opportunities, working with faculty to develop compelling, award-winning proposals, and in successfully administering single- and multi-year grant projects ranging from $1,200 to $10 million.
Session: Facilitation Skills
Anyone can perform a basic meeting or group facilitation given the right tools; but if you want to facilitate a meeting which produces results, this workshop is for you!
How many meetings have you attended and walked away wondering…
What just happened?
Why did I invest my time attending this?
What would have made that meeting better?
A meeting is a process of coming together for a purpose. Participants typically follow an agenda (No Agenda! No meeting!) and interact with each other. We hold meetings for different purposes: to update members, exchange information, make routine decisions, identify issues, complete a task, build consensus, develop strategic plans, make group decisions, or solve problems. Whether you are holding a small, large, regular, or special meeting, it is critical to have someone in charge of planning, facilitating and following up after the meeting.
Sometimes it takes a little more than just a good agenda and snacks to run a productive meeting! To increase the effectiveness of a meeting and/or to deal with complex issues and decision making, groups will often have a facilitator assist with the meeting.
Shellie Casey-Hoffman, Development Writer & Grant Services, GPC, MPA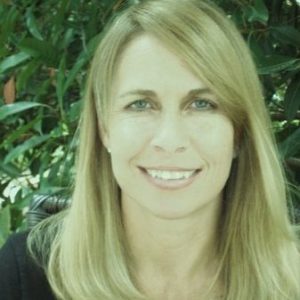 Shellie provides development writing, program management, and grant services for non-profit organizations. She has worked with Community Cooperative, a non-profit providing emergency food and social services in Southwest Florida for the past ten years. Shellie has a Master of Public Administration with Non-profit Management and is Grant Professional Certified.
Fund for Shared Insight, www.fundforsharedinsight.org
Fund for Shared Insight is providing consultation and resources for this presentation. The organization is a national funder collaborative seeking to improve philanthropy by promoting high-quality listening and feedback in service of equity. Their pooled resources provide grants, learning opportunities, inspiration, and community-building around participatory grantmaking, feedback research, funder listening, field building, and expanding feedback efforts internationally.
Session: Client-Centered Feedback Loops: Advancing Equity, Program Performance & Grant Success
Learn about Listen4Good – the signature capacity-building initiative of the Fund for Shared Insight, which promotes diversity, equity, and inclusion through client feedback practices and how you can be a part of this effort. Shellie will share her experience as a former grantee and discuss how her organization used the tools and lessons learned from Listen4Good in everyday practice gaining valuable insight that increased client voice and grant proposal and program success.
Bridget Elmore, Grant Program Manager at Port Houston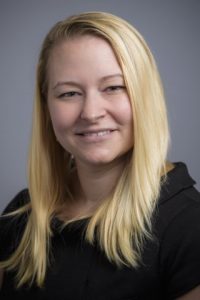 Bridget Elmore is the Grant Program Manager at Port Houston. With over 12 years of experience in grant coordination, grant composition, and communications. Bridget brings unique value to the port's technical and business analytics team.
In her current position, she is responsible for identifying potential federal and state funded projects, writing grant applications, and management and compliance with grant regulations and reporting.
She has worked on various projects in procuring grant funds including underwater robotics, education, street markets, parks and now maritime. Since her time at the Port, she has received her Grant Professional Certificate and has been awarded over $131 million in Federal and State funds.
Bridget graduated from Minnesota State University, Mankato, where she earned a Bachelor of Science with a double major in Mass Communications and Speech Communications.
Elmore resides in League City, Texas with her husband, four children and three dogs.  
Session: Fun with Federal Grants
This session will highlight the top three differences between federal and foundation funding.  Tips on coping with the unknown of federal funds. We will dive into the main things to look for in the Notice of Funding (NOFO). Tricks to overcoming some not so fun metrics and other narrative pitfalls. Demo a successful Benefit Cost Analysis form to show. These are specific to HUD and DOT funding but beneficial to others as similar calculations can be used in any grant. At the end, a short presentation on information about a community funding opportunity that Port Houston offers.
Amanda Acton, Founder and Chief Dot Connector, Acton Grant Consulting, LLC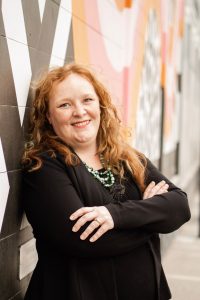 Amanda stumbled into grant writing in 2003 and has been writing to change the world ever since. After a detour through the world of nonprofit marketing, she returned to full time grant writing in 2015 and hasn't looked back.
Amanda took a leap of faith and started Acton Grant Consulting right when the world shut down during the 2020 Pandemic. She connects the dots between need, mission, and opportunity for clients across the country. She loves writing from a social justice framework and could pull data to tell a story all day long. 
Amanda is a logic model evangelist and has a passion for cats, birds, and random trivia.
Session: The Life Changing Power of Logic Models
Amanda loves logic models so much one time she made her Dungeons and Dragons group write one before a big fight. She believes in them so much she just can't stay quiet about how they'll change your life. Or at least your grant proposals. At the end of the session, she hopes you will be able confidently complete a logic model and connect the dots between logic models and grants.
Carol Bornstein, MPA, GPC, Owner/Principal of Carol Bornstein Consulting, LLC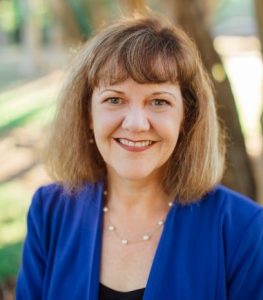 Carol has expertise as a senior-level grant writer and fundraising consultant gained from more than 35 years of professional experience with public broadcasting stations, various nonprofit arts, social services, disability services, healthcare, and education organizations. She is the owner/principal of Carol Bornstein Consulting, LLC, a grants consulting firm specializing in private and corporate foundation grant writing and prospect research, coaching in funder cultivation, and grants calendar management services for nonprofit organizations. Carol is Grant Professional Certified (GPC) and serves as President of the Southeast Texas Chapter of the Grant Professionals Association.
Session: "What I Know Now That I Wish I Knew Then – Tips and Hacks to Work Smarter as a Grant Writer."
Do you ever feel like you are spinning your wheels with your grants program? Or that projects are just taking WAY too long to complete? Then this session is for you! Join Carol Bornstein of Carol Bornstein Consulting, LLC as she shares with you some tips, tricks, and "hacks" that she has picked up through the years as a grants consultant and others that she learned from a recent survey of other grants professionals. You will walk away with some time-saving tools and strategies to help you minimize those long hours and work SMARTER!
Kristie Ondracek, CPA, CGMA, CAE, Chief Financial Officer/Chief Operating Officer at TXCPA Houston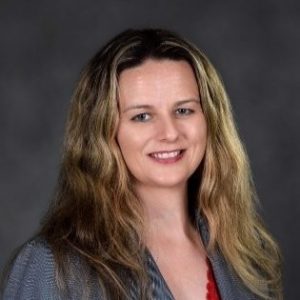 Kristie serves as Chief Financial Officer/Chief Operating Officer at TXCPA Houston, a membership association for Houston and surrounding area Certified Public Accountants.  Kristie has over 20 years of financial reporting experience including nearly four years at TXCPA Houston.  Prior to TXCPA Houston, Kristie served in various financial accounting roles for local energy companies.  She enjoys sharing her knowledge including how she gets everything done while performing multiple roles, going for a lot of big dreams, and still gets to sleep at night for more than 2 hours.  She is originally from Nebraska and has been a resident of Houston for the past 10 years.
Session: Block & Tackle
Kristie will be sharing tips she has incorporated into her life to get the most out of every day. These tips have been learned from multiple trial and errors, but incorporating them into each day, she is able to achieve multiple dreams and handle multiple roles. She will share how she incorporates them and how you can to get those priority tasks done and still sleep at night.
Kimberly Hays de Muga, GPC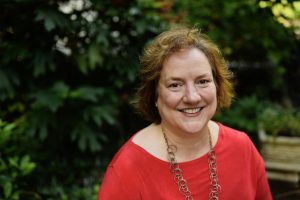 Kimberly is the cofounder and cohost of Fundraising HayDay, a podcast about grants and such. She built on the successes of 20 years of experience in grant-seeking and fundraising to found a consulting practice in 2018 specializing in coaching, training, and building capacity for nonprofits, universities, and government agencies. Kimberly co-authored Prepare for the GPC Exam: Earn Your Grant Professional Certified Credential and is a former GPA Board Member and GPF President.
Amanda Day, GPC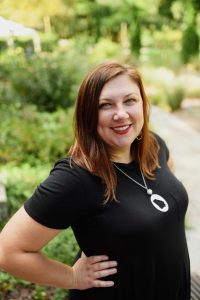 Amanda is the cofounder and cohost of Fundraising HayDay, a podcast about grants and such. She has over 20 years' experience in grant proposal development and management for federal, state, and private funding. After 15 years working as a grants administrator for local governments, she began consulting. In addition to fund seeking, she has trained thousands in the art of grant writing and management. Amanda is a GPA Board Member and former President of the Grant Professionals Certification Institute.
Session: An Exploration of Consultancy: It's Not One Size Fits All
Many of us look at consultancy as the end all, be all goal in our career. It is certainly one road to career advancement, but it is important to understand there is no single uniform approach to building a grants related business. Join us for a lively, interactive session where the speakers share their "off-the-beaten path" maps for finding success and fulfillment in the role of grant consultant. Attendees will leave with a set of questions and exercises to help them discern their own true path to consultancy.
Mike Chamberlain, Chief Executive Officer of the Grant Professionals Association

Mike Chamberlain is the Chief Executive Officer of the Grant Professionals Association. He serves as the Chief Administrative Officer of the Association in accordance with the Association charter and bylaws, and its policies and directives, having responsibility for the active management of the affairs of the Association. He recommends and participates in the formulation of new policies and makes decisions within existing policies as approved by the Board of Directors and acts according to the GPA Code of Ethics.
Mike is a Certified Association Executive. Mike has been active in several local associations, serving on the boards of the Kansas City Meetings Industry Council, and the Kansas City Society of Association Executives, serving as President of KCSAE from 2008 to 2009. He is an active member of the Association Fundraising Group, Association of Fundraising Professionals, and the American Society of Association Executives.
Mike enjoys all forms of exercise and is an age group triathlete with a dream of completing an IronMan® distance triathlon. Mike's hobbies include woodworking, home improvement projects, being a Nebraska Football fan, and reading.
Closing Remarks: Where Do We Go From Here?