Scholarship Information
March 1 is opening day of the GPA Scholarship spring cycle.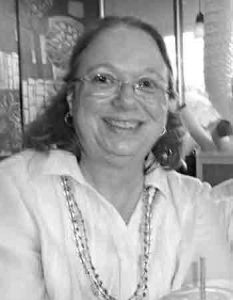 Rebecca "Becki" Vermillion Shawver, MPA, GPC was a dedicated member of the Southeast Texas Grants Professional Association. After her death on March 9, 2017  the chapter leaders memorialize her contributions to the grant writing profession, GPA, and the chapter, by creating a scholarship in her name. Becki was a director of grant administration at Brazosport College in Lake Jackson, Texas.
The SETC GPA Becki Shawver Member Scholarship is offered annually and only to qualified members of the Southeast Texas Chapter. The scholarship cycle begins today and runs through midnight March 31, 2020.
For eligibility criteria and more information,
Visit the Grant Professionals Foundation website at https://grantprofessionalsfoundation.org/.
Click the "Scholarships" tab.
Select "Available Scholarships" from the drop- down menu. After familiarizing yourself with the tips,
Select "Membership Scholarships" from the drop-down menu. There you will find the application guidelines and the application portal.
For more information, feel free to contact our chapter's scholarship guide, Jackie Wickliffe, at DevelopmentCommunicator@gmail.com or the Grant Professionals Foundation at 913-788-3000, or info@grantprofessionalsfoundation.org.
In addition to the association's annual membership scholarship, GPA is also offering two new scholarships to diversify membership.
The Early-Career Professionals Scholarship is open to those in the field for three years or less.
The African-American Male Scholarship is open to qualified males in the profession.
All the membership scholarships include national and chapter membership fees. A $245 value.
Finally, SETC GPA offers an annual scholarship, that is open to non-members and lapsed members. Contact Carol Bornstein at cbornstein@cbornstein.com for an application. Deadline to apply: March 31, 2021.