Member of the Month
Rikitra Cephus, MPA, CGMS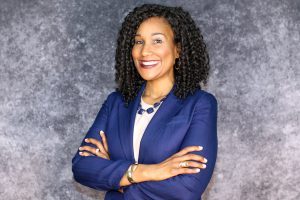 When did you start writing grants? While not a grant writer, my training ground in the field of grants management and compliance started at Harris County Department of Education in 2007.  There I served as a Project Director for CASE and worked strictly with after-school grants. In this position I provided fiscal oversight and compliance guidance to 8 school districts and 4 charter schools; administered contracts; and provided grant trainings to grant managers at the local, state, and national levels.
How long have you been a member of GPA? I joined GPA when I first started my role at Pasadena ISD back in 2013. I have been a member ever since.
Tell us about a professional accomplishment that you are most proud of. I most recently was elected as a national board member for the National Grants Management Association (NGMA). I am excited to expand my leadership and service in this capacity and to work with many great leaders in the field.
What is your current role? I am the Grants Compliance Coordinator for Pasadena Independent School District. In my role, I support schools and departments in implementing district-wide grant-funded programs in excess of $18 million, servicing up to 55,000 students annually. On a day-to-day basis, I work with grant managers and key district staff to establish a team approach to tracking and monitoring progress to ensure peak program performance and strong internal controls.
What are your hobbies? Two of my favorite pastimes are traveling and attending live events such as concerts and theatrical productions. During the pandemic, I've picked up board games again and I've reestablished my love for running. My husband and I are currently training for a half marathon.