Member of the Month!
Jackie Wickliffe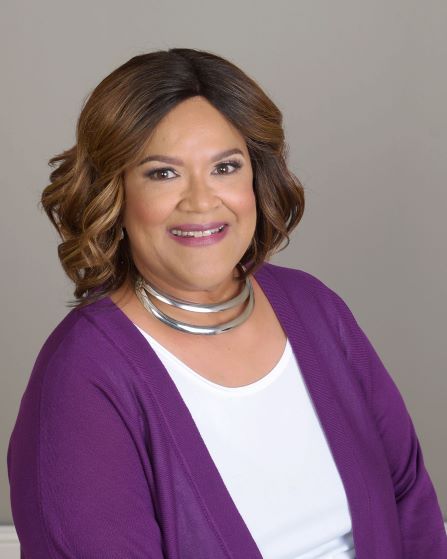 I began attending GPA meetings in 2011. There was not a local chapter where I was living in Louisiana. Since I planned to return to my home state of Texas, I drove four hours to Houston several times to attend monthly meetings of the Southeast Texas Chapter. I was warmly received and felt at home among people who worked in the field I wanted to enter.
Grant proposal writing was appealing because it appeared to be a good match for my communications background. I earned a BA in journalism from the University of Houston. I enjoy researching information, conducting interviews and writing. Previously, I applied those interests in work as a newspaper journalist, a high school English and journalism teacher, and a communications specialist at a nonprofit. Before moving to Houston, I worked as a board liaison and later a grant proposal writer at a community health center in Baton Rouge, LA.
Currently, I am a grants coordinator at nonprofit which promotes literacy for all, including those who have reading differences such as dyslexia. In addition to performing all the tasks involved in developing grant proposals and maintaining a grants department, I get excited when I conduct interviews and write for our newsletter, annual report, social media sites, event program guides and annual fundraising appeals.
I've gained the most from my GPA membership in the last two years since I've become more involved in the chapter. I've become more familiar with other members while serving on the chapter's regional conference committee and as the local representative of the national member-giving campaign and scholarship initiative. Attending meetings is one way to network, but working on committees is the best way to form relationships with other grant proposal professionals who work at various institutions throughout this vast city. It has also helped develop my skill set.
I'm looking forward to seeing our chapter diversify with members who work in various industries and attract college students and recent grads who become aware of the grant proposal profession early on and begin their careers as grant proposal professionals rather than falling into the field, as most people seem to do.
In my spare time, I enjoy seeing unique creations at art and craft festivals, soaking in the ambiance at different restaurants, rescuing dogs and cats, and watching cartoons.