Membership Profiles
The Grant Professional Association Southeast Texas Chapter boasts a diverse group of individuals. We have members from a variety of disciplines with a wide spectrum of talent. We would love to have you join our group in an effort to share information and network about all things grants!
This page highlights current member profiles.
Chuck Lutke!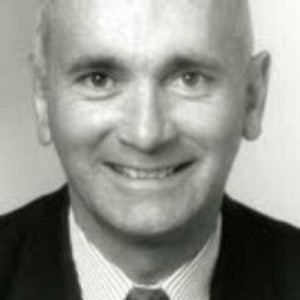 What is your title and what organization do you work for?
I am Director of Organizational Advancement for Rebuilding Together Houston. We are the largest of 166 affiliates of this national brand organization. I am completing my third year with RTH. Prior to this position, I held senior development and communications posts in human services and the performing arts in Houston, San Antonio and Austin.
How did you get started in the field of grants?
I have been in development and public relations for most of my too-long career. I love written communication, but did not begin to write formal funding proposals until the late 90s. It has been said that a good reporter asks the questions a child would ask, and I think the same applies to letters of request and proposals. Look at the programs you are promoting and describe them with simplicity and focus. No need to complicate things.
What do you like best about the GPA – Southeast Texas Chapter / in what way does the GPA – Southeast Texas Chapter help you professionally?
Every community has a distinct heartbeat. To fully understand your environment, it's important to know what your colleagues are experiencing and to share information with each other. The landscape is always shifting and changing (oil price, anyone?) so keeping your ear to the ground, so to speak, ensures you are informed and prepared. GPA meetings promote this with excellent presenters, open forums, and networking among members.
Why do you think it is important that members of GPA remain active in their local chapters?
For all of the reasons I stated above, but also because in the past grant writers were often regarded as mercenaries working in the basement. Today, thanks to GPA, we have obtained greater recognition and standing with nonprofits for the hard work that we all do.
Name one accomplishment that you are proud of.
Instead of pointing to number of dollars raised, I always like to consider my good fortune in having been a channel – one among many others – through which has flowed compassionate funding for abused and neglected children, classical and contemporary music, rural healthcare, and now home repair for low-income elderly and veterans.
Do you belong to any other association?
Association of Fundraising Professionals, American Marketing Association, and the Society of Petroleum Engineers (long story). I have certification from PRSA, but am not currently a member there. I'd rather be with grant professionals!
What do you enjoy in your spare time?
College football and opera. Both are about spectacle, conflict, and occasionally comedy. In the off-season, I enjoy growing vegetables in the backyard.
Anything else you would like to add?
I grew up in Houston and when I left here in the late 80s, the fortunes of the city rose and fell with the oil industry. Now we are much more economically diverse and, I believe, will thrive because of it.